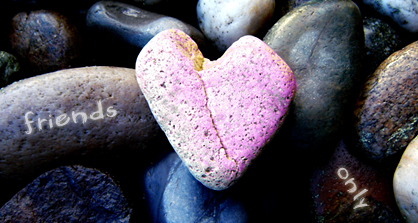 Due to Unfortunate and Unforeseen Circumstances, this journal is now Strictly Friends Only.
Comments to this post are screened, but if you leave a reply with details as to how I know you etc, I will consider adding your journal.
Note: Existing journals will remain friended, because you all rock so very much.
no particular
alphabetical
mostly alphabetical order - except that I'm going to try and keep separate the ones that you need to be a geek to understand. This will be linked from my userinfo. Suggestions and Additions are always welcome.
(
Read more...
Collapse
)
I collect One-Liners, Taglines, Beautiful, Useful and Not-So-Useful Proverbs et cetera. Here's my current collection, in
eslyssa@gmail.com
A really nice, big, luxurious fluffy towel.
Pipe and Tabor - ideally with a wooden pipe

Quality wooden recorder - descant.

Feasting Dagger
Complete Works of William Shakespeare
My own copy of Lord of the Rings
Kitchen scales!
New hiking boots - potentially a you-and-me shopping-trip-for
Armour related stuff
Particularly gauntlets
Heavy ice hockey gloves (Gumbies) (EBay is good for this) - for fighting
Sandwich Press/Toasted Sandwich Maker (Different from a toastie maker. One you can put buns, and turkish bread into, etc.)

Computer - or some money to give Jan, to buy what bits of hardware he doesn't already have to build me one

Laptop - one that I like in particular, Eee PC - http://eeepc.asus.com/global/ - or others. Thinking for Uni with this, so portability is crucial. Possibly a combined couple-of-occasions gift?

Recording of Elgar's Cello Concerto - ideally played by J. Du Pres
TV (small)

Iron
Ironing Board
Ideally spinning wheel, or drop spindle
External hard drive
Wok
Coffee Grinder
Small automatic coffee maker
Juicer
Dr Who DVDs (starting from the first series)
Cookie Cutters
Cake mold
Baking trays
Rolling Pin (ideally marble)

Marble slab/sheet
Black overbust corset
Anything at all related to the Sicilo-Normans
Harry Potter and the Deathly Hallows (though I can get a 30% discount on this book now...)
Sewing Machine
New black pants - fairly fitted? Size 10
Leather jacket (Long-ish, like, mid thigh at least)
Wool Coat (Trench coat style, full length, black)
Food Processor
Embroidery stuff
Electric beaters
A *good* knife set
Socks
Rice Cooker
Slow Cooker
6+ person tent (dome)
Lord of the Rings (the book/s - I've never had my own copy)
Meat. Steak. Lamb chops. Any lamb. Any meat.
A decent Fake Book
Contact lenses/related stuff
Watch - ideally a pretty silver one. Okay, it's a little girly compared to some of the other things on this list...
Take a Thousand Eggs or More (a particular medieval cook book)
Ugg Boots (size 8)

Electric Drill
New bag/every day handbag - possibly a you-and-me shopping-trip-for
Pedometer
Backpack/Hiking Pack big enough for all my armour
Spotlight Gift Voucher
Medieval Shoes
Kettle
Cofee plunger
Measuring cups/spoons
Potted herbs
Small culinary blow-torch
Bathroom Scales
MP3 Player - ones in particular I like - all available at DickSmith:
ThinkGeek.com Stuff- specifically:


...and some specific items from CafePress
Note: This is a reference list which I intend to keep updated, primarily for my own use, but also other people who might possibly feel like giving me gifts for any particular reason - or no reason at all. It is not strictly speaking a list asking for things. Consider it inspiration.